19 juin 2013
Sorry, I'm SOLD ! THANKS !

(Pattern by Stacy NASH)
01 juin 2013
You know that I love Laura Ingalls ... Carrie Celestia was her sister ...
Isn't she cute in her civil war repro dress ???
Oh ! I love dolls so much !!!lol !!!
*****
Sorry, I am SOLD, THANKS !
VISIT ME
Happy Crafting my friends !
*****
14 mai 2013
sweet home
Here is my latest pattern ...
More pics HERE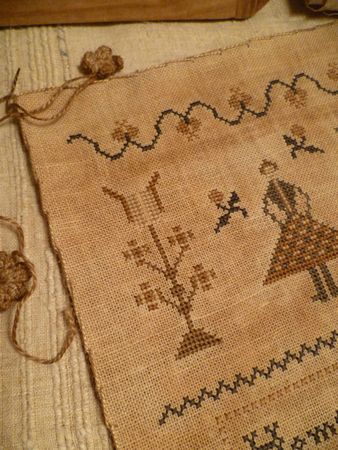 Thanks for visiting !!!
02 mai 2013
Here is my latest pattern ...
More pics HERE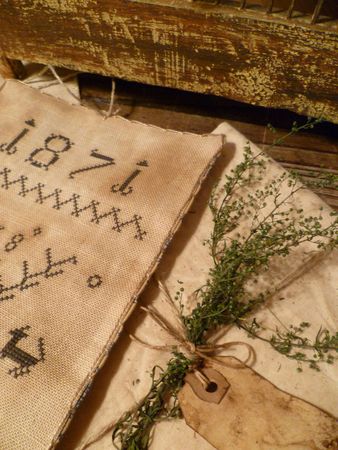 Thanks for visiting !!!
16 avril 2013
I stitched this pattern
twice as a plump pillow and today,
I decided to sew a flat version.
Not so bad !!! lol !!
*****
Beauty and Virtue when they do meet,
with a good education make a lady complete
*****
this is my latest E-Pattern ... available HERE on my ETSY Shop !!!
*****
The complete pillow is sold, thanks !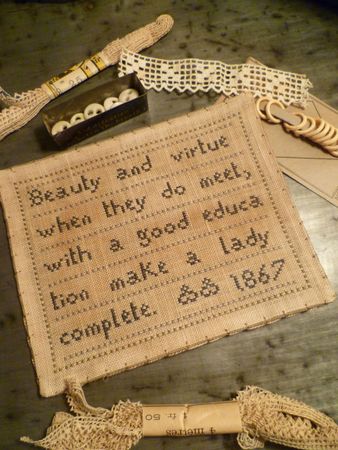 Thanks for visiting
04 avril 2013
This little sewing book as well as the paper mache box and the tags
are made of scraps of my favourite fabrics (blue ones of course !) ...
*****
Come and Visit my ETSY SHOP
*****
Sorry, I am sold. Thanks !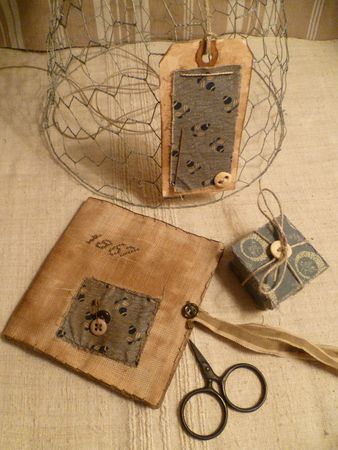 CLICK CLICK to enlarge the pics !!!!
Thanks for visiting !!!
03 avril 2013
To celebrate Spring, I have designed this little pattern
it is available in my ETSY SHOP
*****
The completed pillow is SOLD, thanks.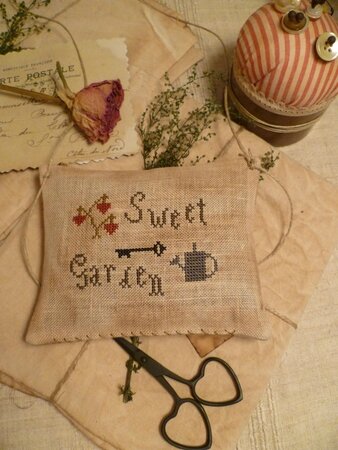 Thanks

Elena

for the lovely rose, postcard and pinkeep !!!
They perfectly match with this humble pillow !!!
******
30 mars 2013
in a heart-shaped prim box
Thanks my dear ELENA for this sweet Easter Gift ...
(There were delicious chocolate eggs in the box ...
but the little bunnies ate them !!!lol !!!!
(OK !!! I ATE THEM ALL !!!lol !!!)
Happy Easter to you my friends and do not eat too much chocolate !!!
Leave some for the bunnies !!!lol
28 mars 2013
Here is a sneek peek ...
If you want to see the whole pattern ...
come and visit me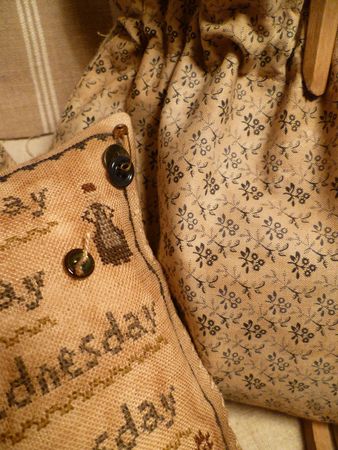 Happy Stitching my friends !!!
22 mars 2013
Hi folks, do you remember ...
one year ago, I started my new "career" as a designer under the name
and the theme I had decided to develop was (and STILL IS !!!) Laura INGALLS ...
Since then, I have designed more than 30 patterns
and some of them are dedicated to the INGALLS family.
To celebrate THE BLUE ATTIC first birthday,
I have created this sweet and simple sampler.
Thanks to all of you, friends, customers and stitchers ...
May this "adventure" last as long as possible ...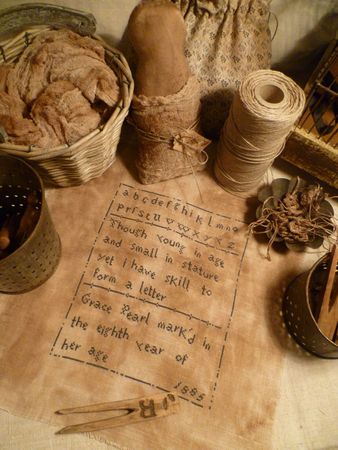 Thanks for stopping by ...
ALL MY E-PATTERNS CAN BE BOUGHT via