16 avril 2013
I stitched this pattern
twice as a plump pillow and today,
I decided to sew a flat version.
Not so bad !!! lol !!
*****
Beauty and Virtue when they do meet,
with a good education make a lady complete
*****
this is my latest E-Pattern ... available HERE on my ETSY Shop !!!
*****
The complete pillow is sold, thanks !
Thanks for visiting
04 avril 2013
This little sewing book as well as the paper mache box and the tags
are made of scraps of my favourite fabrics (blue ones of course !) ...
*****
Come and Visit my ETSY SHOP
*****
Sorry, I am sold. Thanks !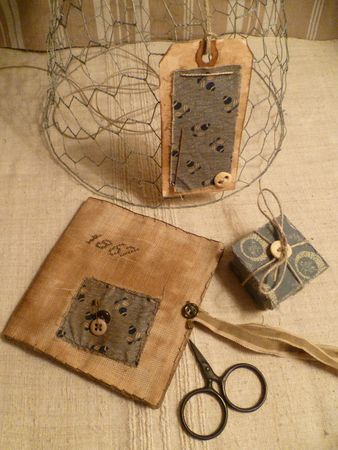 CLICK CLICK to enlarge the pics !!!!
Thanks for visiting !!!
03 avril 2013
To celebrate Spring, I have designed this little pattern
it is available in my ETSY SHOP
*****
The completed pillow is SOLD, thanks.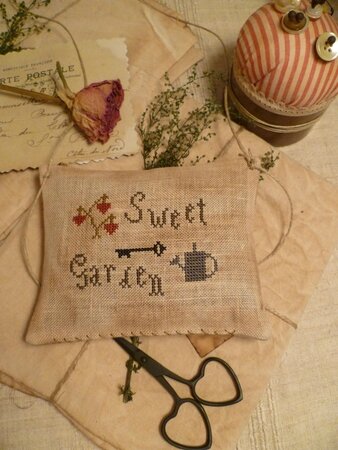 Thanks

Elena

for the lovely rose, postcard and pinkeep !!!
They perfectly match with this humble pillow !!!
******