I stitched this pattern
twice as a plump pillow and today,
I decided to sew a flat version.
Not so bad !!! lol !!
*****
Beauty and Virtue when they do meet,
with a good education make a lady complete
*****
this is my latest E-Pattern ... available HERE on my ETSY Shop !!!
*****
The complete pillow is sold, thanks !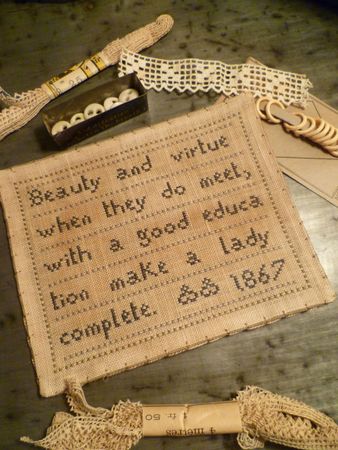 Thanks for visiting