Hi folks, do you remember ...
one year ago, I started my new "career" as a designer under the name
and the theme I had decided to develop was (and STILL IS !!!) Laura INGALLS ...
Since then, I have designed more than 30 patterns
and some of them are dedicated to the INGALLS family.
To celebrate THE BLUE ATTIC first birthday,
I have created this sweet and simple sampler.
Thanks to all of you, friends, customers and stitchers ...
May this "adventure" last as long as possible ...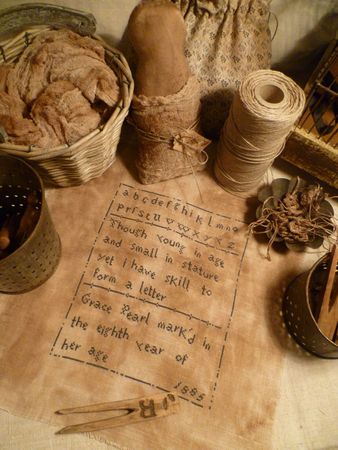 Thanks for stopping by ...
ALL MY E-PATTERNS CAN BE BOUGHT via