*****H*A*P*P*Y *****N*E*W****Y*E*A*R*****
Wishing you all the best for the year 2013
health, happiness ...and joyful days
I also want to say" THANK YOU" to all my friends and customers because
you have both inspired me and encouraged me in creating designs.
I am looking forward for another fabulous year ...
A new design by THE BLUE ATTIC will soon be released
hushhhhhhhhhhh that's a secret !lol !!!
B*E*S*T W*I*S*H*E*S
*****
This adorable pinkeep was stitched on a 32 count raw linen.

It measures approximately 10 cm or 4 inches long X 13 cm or 5 1/8 inches high.
This pattern was designed by the talented Nikyscreations
I was offered the wonderful little box by Elena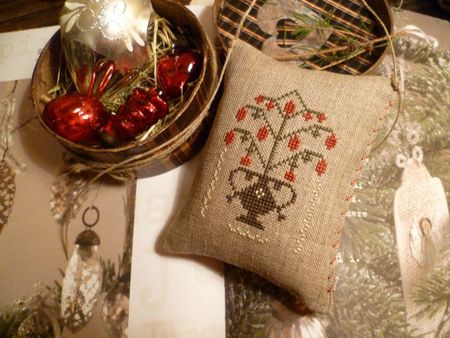 Thanks for visiting ...