20 septembre 2011
Wall pocket / Pattern by Nikyscreations
It measures approximately 43 cm or 19 inches high X 30 cm or 12 inches long (for the pocket).
This sweet little wall pocket is the perfect place to keep buttons, floss or your favorite pair of scissors.
Hang it on the wall next to your sewing chair or display it on an old pegboard.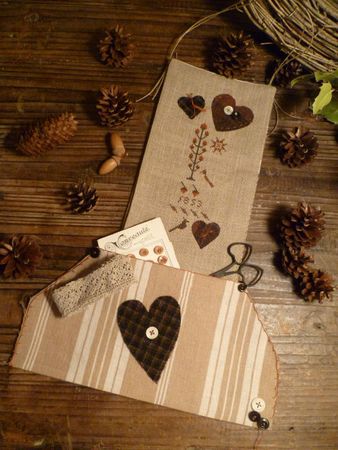 Détails (Clic clic for a bigger image)