30 juin 2011
A special post for my husband's new book ...
We 've just received the books ...
Thanks for your (nice !!!) comments !!!
Dear friends,
You were numerous to appreciate my husband's previous book, a collection of 12 short stories entitled "Solitudes".
Maybe you will be interested in the new one called "La vie en bleu" available from "Les petites vagues".
If you are interested in the book and want it to be autographed by the author, leave us a message
via
.
We hope you'll have fun with this book ! Happy reading !!!
Jean-François et Nathalie(-poppy !)
06 juin 2011
Design by Nikyscreations
SORRY, I AM SOLD !!!
******
SORRY, I AM SOLD !!!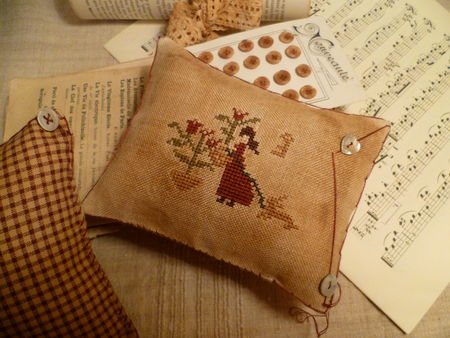 Lavender Pillow
Linen 30ct R & R Irish cream (Nikyscreations)
L 9,5 cm X h 9,5 cm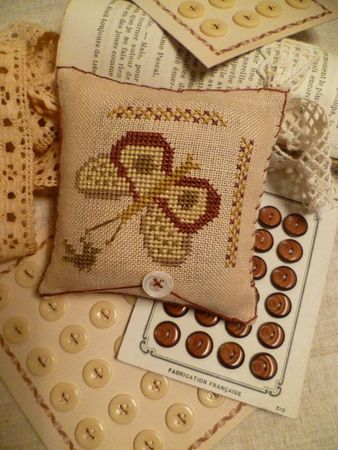 01 juin 2011
Design by Blackbird Designs
Sorry, we are sold